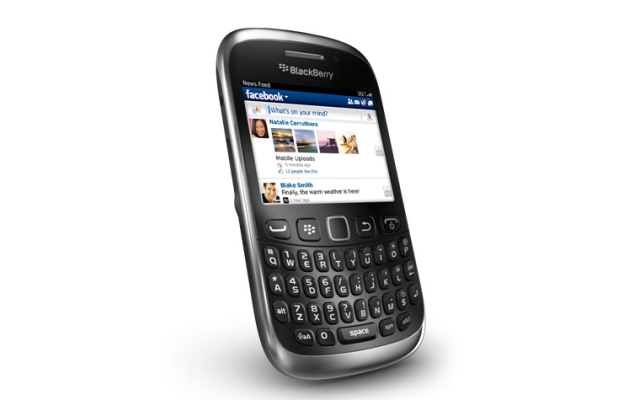 Research in Motion might be busy preparing for the big BlackBerry 10 launch by the end of this month but that has not deterred the company from launching a new Curve model in United States.
BlackBerry Curve 9315 is a QWERTY smartphone that runs on BlackBerry 7.1. This Curve device looks pretty much like the BlackBerry Curve 9220 launched in April 2012. It features a 2.44-inch 320x240 screen and an optical trackpad. BlackBerry Curve 9315 has 512MB of RAM and internal storage of 512MB as well, which can be expanded to up to 32GB via a microSD card. There is 3.2-megapixel rear camera with LED flash on board and 1,450mAh battery.
For connectivity, it supports Wi-Fi and 3G. This smartphone too supports FM radio and comes with a dedicated BBM key.
It will be available in US starting January 23, 2013 through T-Mobile for $49.99.
Pictures of BlackBerry Curve 9315 were leaked online in October 2012 and it was speculated that this smartphone will be available by October-November.
The launch timing of this BlackBerry smartphone does raise a few eyebrows, as the Canadian handset maker has not launched any new device for around six months. Additionally, a week after this smartphone hits the retail shelf RIM will be unveiling a brand new operating system and at least two new smartphones running on this operating system. Overall, the smartphone may start looking dated just days after it reaches consumers.
The only silver lining for BlackBerry Curve 9315 is its pricing, as it is the most affordable BlackBerry smartphone to be available for T-Mobile users. However, with BlackBerry 10 looming large on the horizon, that may not be adequate to make this smartphone click with the consumers.